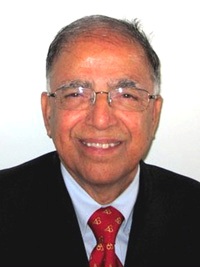 Dr Raj Lakshman, The George Washington University, Washington, D.C., USA will talk about Stellate Cells in Hepatic Fibrogenesis and Protection by a Novel Modulator during Targeting Liver Diseases World Congress.

According Dr Lakshman: "Hepatic Stellate Cells (HSC) are the main fibrogenic cells of the liver.
In their normal (quiescent) stage, they express adipogenic genes, and store vitamin A and triglycerides. Hepatotoxins including Alcohol Abuse lead to hepatosteatosis, fibrosis, and eventually liver cirrhosis due to the generation reactive oxygen species (ROS), which trans-differentiate quiescent HSC from lipid-storing pericytes to myofibroblasts resulting in reciprocal up regulation of fibrogenic genes and down regulation of adipogenic genes that are coordinately regulated by epigenetic repressor gene, methyl-CpG binding protein 2 (MeCP2). Thymosin β4 (Tβ4), a natural peptide secreted by thymus gland, exhibits anti-inflammatory and anti-fibrogenic properties by down-regulating MeCP2, which in turn, arrests the activation of (i) NFκB signaling cascade and consequent liver inflammation and (ii) HSC and consequent hepatic fibrogenesis by specifically restoring the down-regulated adipogenic genes, and suppressing the up-regulated fibrogenic genes. Thus, this novel modulator may have therapeutic potential in the treatment of Liver Diseases."
For more information about this world congress: www.targeting-liver.com