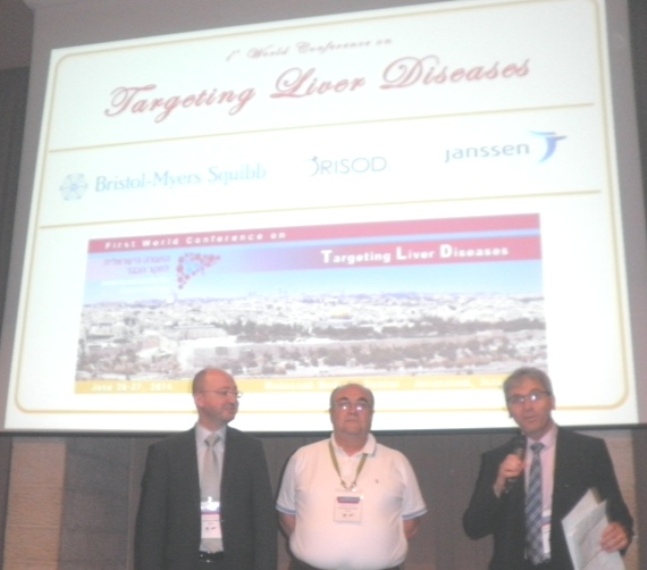 The Winner of Targeting Liver 2014
Pr Mehmet Ozturk, from Dokuz Eylul University, Turkey was awarded for his Scientific Contribution by ISANH Scientific Committee during the 1st International Conference on Targeting Liver Diseases, which was held in Jerusalem on June 26 to 27.
During Targeting Liver Diseases 2014, Pr Mehmet Ozturk gave a presentation about "Senescence-Related Gene Signatures as Diagnostic and Prognostic Biomarkers in Hepatocellular Carcinoma".
According to Pr Mehmet Ozturk: " Senescence is a permanent proliferation arrest, which serves as a major anti-tumor mechanism, but also causes tissue aging. Liver cirrhosis displays a senescent phenotype, whereas hepatocellular carcinomas (HCCs) often display immortal phenotype associated with mutations of senescence control genes such as TERT, TP53 and CDKN2A. Our aim was to explore senescence- related genes to identify novel biomarkers for liver diseases. "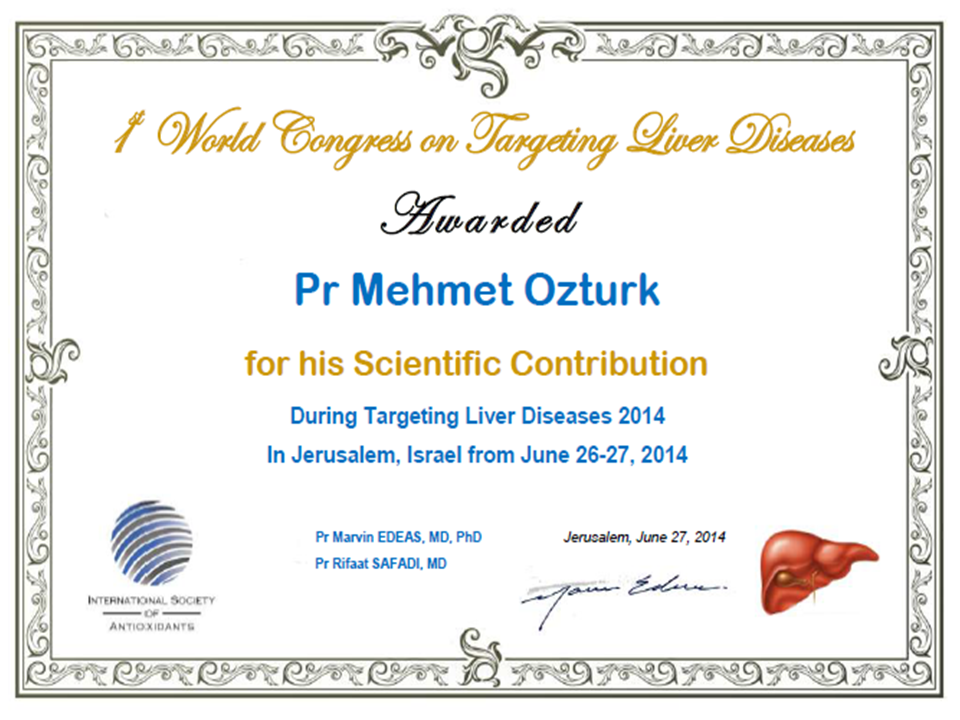 All our best in your future studies and meet you next year.
On behalf of the scientific Committee

For more information about Targeting Liver Diseases 2014: www.targeting-liver.com